Dr Frances Hughes will be speaking at our Pinnacle nursing conference on Saturday 19 November at our Hamilton office, please ensure you register your attendance.
Dr Frances Hughes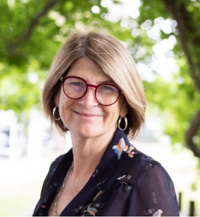 RN, DNurs, FAAN, FNZCMHN, FACMHN, CNZM.
Frances is a global health leader who unflaggingly seeks to improve care for those who desperately need it with deep compassion, commitment, integrity and social responsibility. She is a changemaker and pioneer who courageously works to transform systems, policies and innovations that care for those who are most vulnerable.
She has been described as "one of the most influential nurse leaders in the world."
At the country, regional and global level, Frances has demonstrated strategic leadership over complex health issues as a nurse and has influenced public policy domestically and internationally for 30+ years.
In 2020, Frances was made a Companion of the New Zealand Order of Merit for her services to nursing and mental health. She was the CEO of the International Council of Nursing from 2016-2018 and was the first nurse to be awarded the Harkness Fellowship in Health Care Policy.
Frances served as the commandant colonel for the RNZ Nursing Corp for seven years, providing strategic nursing leadership to the New Zealand Army.
From 1998–2004 Frances was chief nurse for NZ and played a major leadership role in health care and nursing policy. She was instrumental in the development of government policy around psychosocial emergency response, nurse prescribing, primary healthcare, health line and rural schemes, mental health and nurse practitioners.
From 2005-2011 Frances worked for WHO as the facilitator for the Pacific Island Mental Health Network and worked with 16 Pacific Island governments, supporting them to develop policy and plans to improve mental health. She also held part time positions in the NZ Ministry of Health – as principal consultant and deputy director of mental health for NZ.
From 2012-2016 Frances was the chief nursing and midwifery officer for Queensland Health. She was successful in advancing the role of nursing and midwifery, through her strong policy and research approach which resulted in the 2015 incoming government allocating $500m to nursing and midwifery.
Through her consultancy she has worked for NGOs in the areas of disability, service evaluation and mental health. She held part time position as executive officer in a national disability group and established an NGO providing community residential support to those with complex mental illness. She has served and chaired a number of domestic and international boards.
Frances is an established scholar and has an extensive publication record and her scholarship/research interests are mental health, health policy and nursing.