Dr Lynne Maher will be speaking at our Pinnacle nursing conference on Saturday 19 November at our Hamilton office, please ensure you register your attendance.
Dr Lynne Maher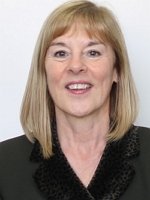 Principal of co-design,Ko Awatea, Counties Manukau Health.
Associate honorary professor of nursing, University of Auckland.
Adjunct associate professor, School of Medicine, University of Tasmania.
Lynne has had an extensive health care career ranging from critical care nursing, operational and board posts at local and national level during which she has been able to support teams to create significant improvement in health systems. This has been specifically through her work on co-design, creativity and innovation, creating the culture for innovation, leading change and sustainability for improvement.
Lynne is passionate about and has specialised in supporting health care organisations and teams internationally to increase capability and confidence in engaging with consumers to co-design health care systems and processes . She has supported the formation of consumer councils and consumer groups within New Zealand and is an advisory board member and co-producer of the Quality Safety Marker for Consumer Engagement in New Zealand.
She is a reviewer for the NZ Medical Journal, British Medical Journal, Journal of Clinical Nursing and Health Expectations Journal.