Resources
» 2020: the year of the nurse and the midwife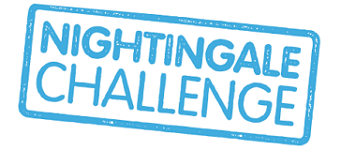 2020: the year of the nurse and the midwife
A bespoke leadership was developed and delivered via ZOOM over 10 consecutive weeks, covering different topics using expert resource from within Pinnacle MHN as speakers.
We see this as a key step in developing future leaders and will offer coaching and support for all on this journey. You can watch the videos from these sessions, and the slide decks are also available to download at the base of this page.
We would also love to highlight stories from around the network about nurses and the great things they are doing. Please feel free to contact Jan Adams or Hilde Mullins with anything you would like to share, and we will make sure these are circulated wider.
Week one: Jan Adams, Pinnacle MHN nursing director speaks on leadership and management
Week two: Anna King, Pinnacle MHN people and capability business partner introduces the fundamentals of HR management
Week Three: Christine Hall, Ventures chief executive speaks on values based leadership
Week four: Tammy Hebditch Pinnacle MHN HR director on why organisational culture matters
Week five: Jayne Emerson, Pinnacle MHN primary care services lead speaks on interpersonal relationships and EQ/EI
Week six: Jan Adams, Pinnacle MHN nursing director speaks on navigating change in general practice setting
Week seven: Melissa Davidson, Pinnacle MHN youth health lead talks about leading clinical teams
Week eight: Helen Parker, Pinnacle MHN CEO speaks on navigating the small and large 'p' of politics
Week nine: Pinnacle MHN practice development facilitators Zoe Pickering and Helen Thomas speak on patient voice and co-design
Week ten: Pinnacle MHN lead health improvement practitioner Kirsty Connell talks about resilience